Military Appreciation Patch Program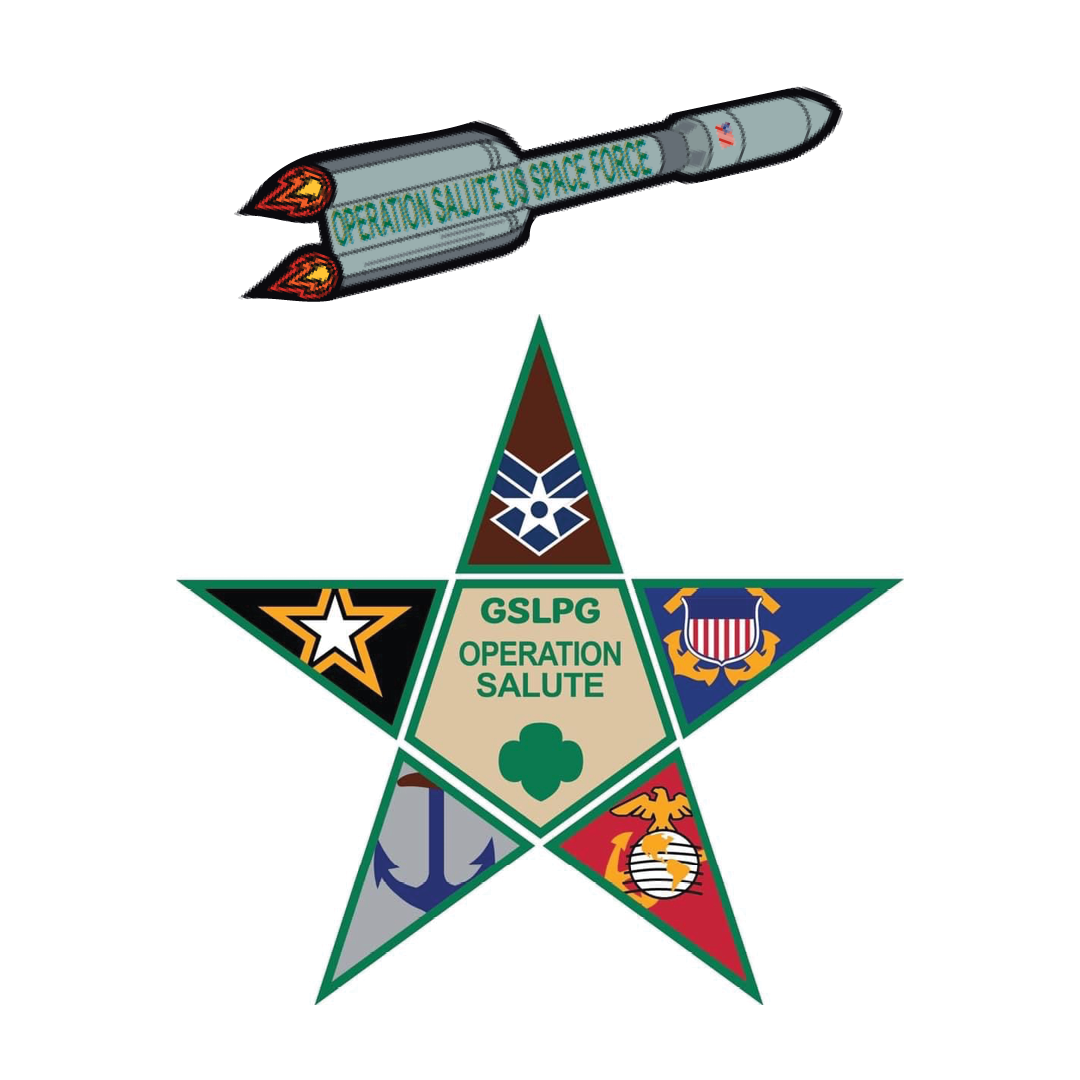 Let's reflect and give thanks to those who have impacted our lives. We honor military men and women who have served our country. It's important for girls of all ages to learn about the military and honor those who have risked their lives for our freedom.
Operation Salute is an opportunity to learn more about military service and history. This patch set gives girls the opportunity to expand their knowledge of the military by learning about each of the five branches, their history, and their people.
To celebrate, we're encouraging all GSLPG Girl Scouts to participate in a new council-owned patch program series, Operation Salute! This patch program is in five parts – U.S. Air Force, U.S. Navy, U.S. Coast Guard, U.S. Army, and U.S. Marine – and can be done over time. Discover what each branch of the military holds, Connect to your communities, and Take Action!
 Once completed with each part, purchase the patch through the GSLPG Retail Shop.
Share your experiences with others during this program by Sharing Your Story with a photos, or a short video,  and a brief description.
A huge thank you to Girl Scouts of Colonial Coast and Girl Scouts of Northeast Texas for original program curriculum and design.