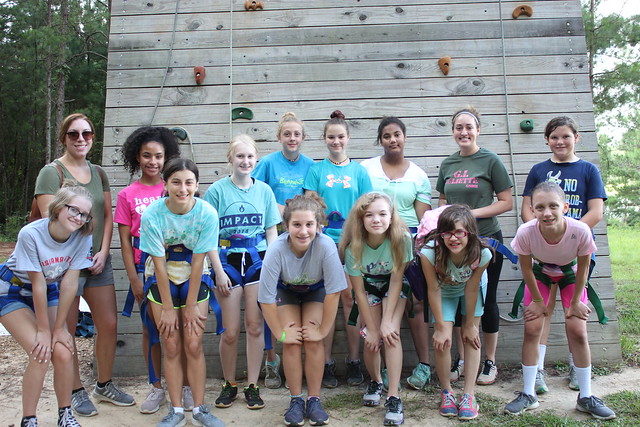 New Camp Fees Coming January 1, 2022: View the communication from our CEO, Rachel Broussard here.
Our camp fee structure and payment terms are changing effective January 1, 2022.  Camps occurring prior to January 1, 2022 will remain at the old rates. Camps occurring on or after January 1, 2022 will pay the new rates. The changes are below:
For camps that are held on or after January 1, 2022, our payment terms have change
The non-refundable reservation fee due right away
The remaining balance is due 15 days prior
Reservations can be made up to 4 months in advance
Camp fees for camps held on or after January 1, 2022 can be found here.
Enjoy the great outdoors at one of our beautiful camp properties! Girl Scouts can attend  outdoor events, camp with their troops, go star gazing with their families, or just spend a weekend in exploration!  Each of our camps offers girls and grown-ups a fun, safe and memorable experience. Check out our properties below to learn more about the unique experiences you can be a part of at GSLPG Camp!
Summer Camp
Camp Life is the Best Life! Camping is a great way for girls to explore leadership, build skills, and develop a deep appreciation for nature. Whether for a day, a week, or longer, Girl Scout camp gives girls an opportunity to grow, explore, and have fun under the guidance of caring, trained adults. Check out our Summer Camp Page for more info on how to get involved this summer and start your outdoor adventure!

Weekend Camping & Events
Camping isn't just for the summer anymore. Outdoor experiences provide challenges and enhance leadership skills while exploring nature that inspire girls' curiosity, discovery and problem solving. We offer a variety of weekend events throughout the year for girls, troops, groups and families. These events are a great way to visit our camps and get excited about attending one of our summer camp sessions. 

Rent Our Camps!
Discover the fun of camping with your Girl Scout friends or enjoy a troop meeting in a unique setting! Girl Scout groups can enjoy special getaways at one of the council properties. Experience the adventure of cooking out, sleeping in a cabin or tent, gazing at the stars or learning about nature. Each camp site offers something different.
Reservations can be made up to four months in advance. 



Camp Rules
NO Smoking (except in the designated area)
NO alcohol on the property (if caught you will be asked to leave)
NO Fire arms or explosives (including fireworks)
NO illegal drugs and prescriptions drugs need to be given to the adult in charge
NO pets allowed
Only closed toe shoes allowed
NO automobiles on the trails (except for authorized personnel or emergencies)
Fires ONLY in fire rings or fire places (firewood is provided)
Effective January 1, 2018 anytime inclement weather occurs and temperatures are below freezing, the camp will close and reservations will have to be rescheduled. 
Girl Scouts of American safety-wise rules apply to all activities, trips, day camps and sleep overs.