Volunteer Appreciation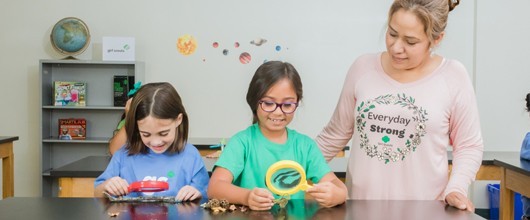 Girl Scout volunteers are the life of the party and the heart of their troops. Their dedication powers the lasting friendships and awesome new experiences girls discover in Girl Scouts.
We want to extend a sincere Thank You to every volunteer in Girl Scouts of Louisiana - Pines to the Gulf for how they help develop and nurture girls of courage, confidence, and character. Our volunteers make the world a better place with the love, patience, and committment they show to girls every day, and we are beyond grateful for their influence.
Visit our Awards & Recognitions page to recognize your favorite volunteer! 

Volunteer Appreciation 2023 Coming Soon.

Informal Appreciation
Informal rewards are day-to-day ways to say "thank you" to volunteers—they are intangible benefits and heartfelt displays of recognition. These sincere expressions of appreciation are based on specific contributions and are given in a timely manner. Informal recognition is powerful and effective, because volunteers feel valued by a personal touch! Examples of meaningful informal rewards include:
A thank-you card or letter
Sending the volunteer's supervisor or CEO a letter recognizing her/his contributions.
Buy a small gift of appreciation
Coordinate a 'thank you' gift with the entire troop
Coordinate a small 'thank you' party with their favorite snack or dessert
Print your favorite picture of you with your leader to give them
Showing interest in a volunteer's personal life (such as asking about weekend plans)
A shout-out on Facebook or Twitter
Make your own!

Formal Appreciation
Volunteer Award Nominations

Do you know a volunteer who has done outstanding work? A volunteer who has inspired your daughter, provided a fantastic event for the girls in your service unit or made day camp the best ever. Take some time to consider GSUSA National Awards and Girl Scouts of Louisiana Pines to the Gulf awards and nominate this outstanding volunteer for a Girl Scout award. 
Still need help? Check out this handout for tips on how to write a great letter of recognition!