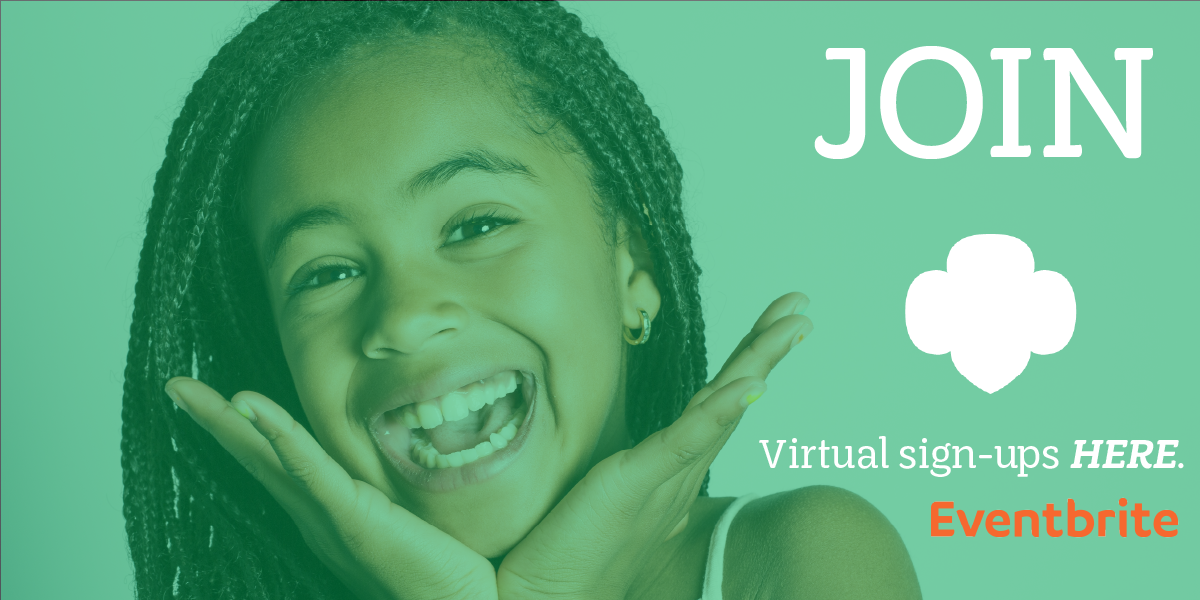 Get Involved
Your new friends can't wait to meet you.
Right now, Girl Scouts are meeting furry friends at their local animal shelters, giggling past lights-out at sleepovers, and learning how their favorite roller coasters work.
Above all else, they're having a blast—because they know bringing the fun is all about being their true selves, trying new things, and cheering each other on.
Get ready to join the crew and bring a bit more happy to your life.
Virtual Sign-Up Events
Help Girl Scouts discover their place in the world.
Ever want to forget everybody else's expectations and just…be you? When you volunteer with Girl Scouts, you'll be creating a community where being your unfiltered, goofiest, most authentic self is the absolute best thing you can be.
Our local volunteers lead with their hearts and spark imaginations. They help Girl Scouts explore unique interests and unlock their potential.
At Girl Scouts, the next opportunity to stand up, speak up, and take the lead is never far away. With us, you'll discover the G.I.R.L. (Go-getter, Innovator, Risk-Taker, Leader)™ in you, and watch her shine, again and again. Be a part of the community that is growing tomorrow's leaders.
Mark your calendar and join us on ZOOM to learn more about leadership and the experiences Girl Scouts has to offer. Select your Region from the pull-down list and find your Parish to locate a sign-up night near you.
Alexandria Region

Lafayette Region

Lake Charles Region

Monroe Region

Shreveport Region