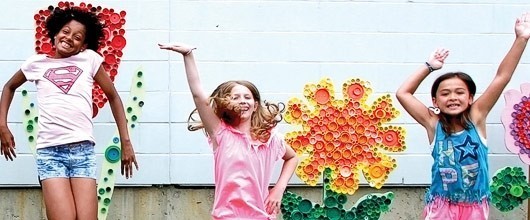 Why Donate
Invest in Girl Scouts Today
Girl Scouting is made possible through the generous support of individuals, Girl Scout families, neighbors, community leaders, foundations, corporations, civic organizations, and local United Ways. Your gift to Girl Scouting will help girls realize their dreams and become tomorrow's leaders. Whether funds are used for activities such as financial assistance for those unable to participate otherwise or development of our camping facilities, the investment made by those in the community is making a difference one girl at a time. We are grateful for each and every financial gift that benefits the girls we serve in our 42 parishes.
Your Generosity enables us to:
Build confidence in girls in 42 parishes by providing them with the opportunity to thrive in the Girl Scout Program
Provide worthwhile programming, recruit and train adult volunteers, and maintain council properties.
Instill values by supplying innovative and relevant programming for all girls regardless of their financial capability.
Create leaders by ensuring that every girl is able to voice her ideas and concerns in a positive atmosphere with the help of caring, committed volunteers, who are trained to meet the needs of the girls.
Your gift to Girl Scouts of Louisiana-Pines to the Gulf is a lasting investment in the lives of girls in the communities we serve. One that will help them realize their potential and become tomorrow's leaders.