Holiday Closures: All shops and offices will be closed Friday, December 13, for a full staff meeting and will reopen Monday, December 16. Offices and shops will be closed for the Christmas Holiday Monday, December 23 - Friday, January 3 and will reopen Monday, January 6.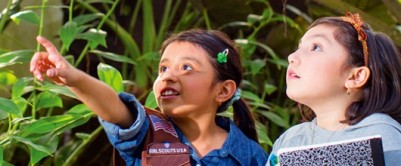 Check out our new rebranded program and training guide! We collaborated and renamed our guide the GEAUX Guide to be more inline with our Louisiana culture. Visit our program and training page to view the new guide and check out the exciting programs we are offering this fall.
Continue >

The VTK Scavenger Hunt is an fun activity to help adults to get familiar with the tools and features inside the Volunteer Toolkit! The first 50 troops to complete the hunt will receive a custom Volunteer Toolkit Patch (2 patch limit per troop). A year plan must be completed in the VTK to receive credit for the scavenger hunt.
Continue >