We are excited to annouce the creation of our second girl programming and volunteer training guide. There are events scheduled in each of our five regions: Alexandria, Lafayette, Lake Charles, Monroe and Shreveport. We have 150+ events on our calendar with 40+ being older Girl Scout specific. There is something for every Girl Scout!
Continue >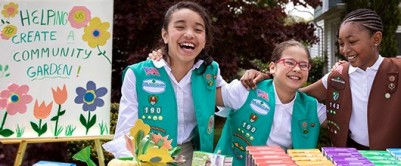 #ShareYourCookieStory with GSLPG. How has Girl Scouts and the Cookie Program changed your life or helped you change the world? We want to know!
Are you a parent, volunteer, or alum with an inspiring Girl Scout story to tell?
Continue >

1-800-960-2093   |   info@gslpg.org