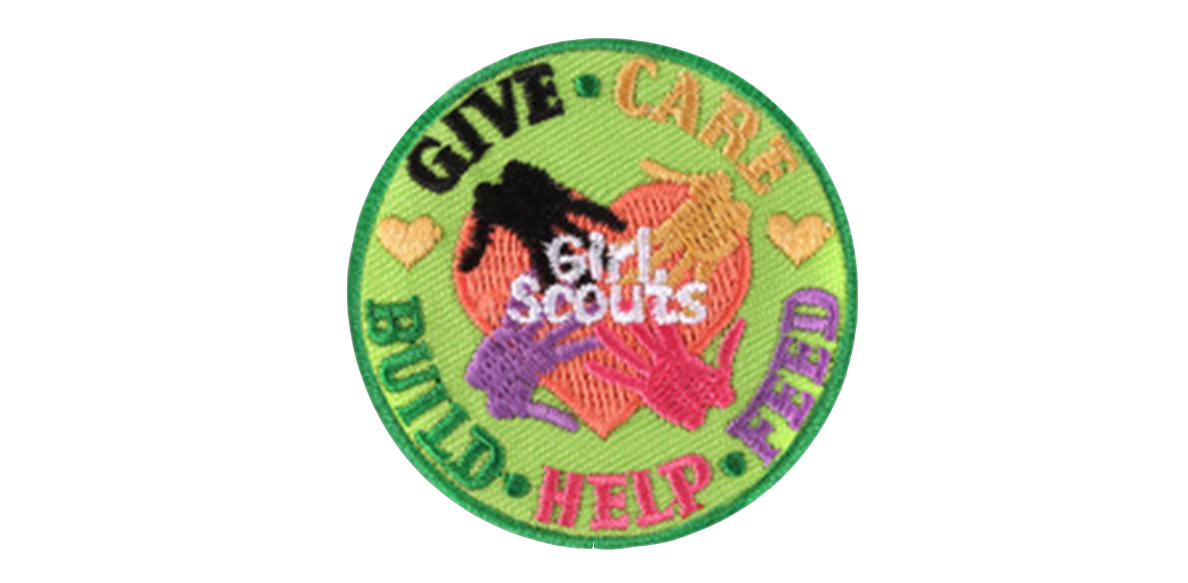 Donating canned goods, helping a neighbor clean up, saying an extra prayer or sending a kind thought to those affected by both recent hurricanes? Whatever you do, we appreciate you and that's the Girl Scout Difference!
GSLPG would like to say thank you to each and every Girl Scout who was helped out during our, and the communities, relief efforts. To show our thanks, each girl who contributed to the efforts has earned her Give-Care patch for FREE. These patches are now available now; contact Erin at info@gslpg.org to order.
How can I help?
GSLPG has put together an Amazon Wish List of some of the most requested items from our membership and others affected by Hurricane Laura. All items on the list will be delivered to a central location and distributed by GSLPG staff. The Wish List can be found HERE.
United Way of Southwest Louisiana is accepting volunteers age 16 and up to staff their Donation Drive-In at the Lake Charles Warehouse (2401 6th St. Lake Charles, LA 70601). Community members may drive up, tell a volunteer what they need, and a volunteer will fill the order. They are giving out groceries, toiletries, and feminine products. Contact Cindy at 337-238-5544 to volunteer.

United Way of St. Landry & Evangeline is collecting items at the Yambilee Building in Opelousas and giving out gift cards and gas cards to evacuees. Volunteers are needed Monday-Thursdays, and on Saturdays from 8:00 - 11:00 a.m. Volunteers can register HERE.
Food Bank of Northeast Louisiana is in need of volunteers to sort products, pack food boxes, and more. They also have virtual volunteer opportunities available. Volunteers may register HERE.
United Way of Northeast Louisiana needs volunteers age 16 and up to help pick up limbs in the yards of elderly community members. Volunteers can sign up HERE or contact Jessica Hughes at 318-998-9233.